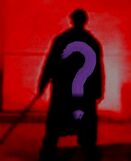 The pretty but simple
Immortal
Alicia Mackenzie was in San Francisco in the year 1943. One evening she met the scruffy looking Immortal
Zoltan Laszlo
. He, of course, didn't realize that she was not interested in him, just his head.
A few minutes later, outside the bar there was a brief fight. She was hopelessly outmatched, but Lazlo slipped on some spilled oil, and Alicia took his head. Alicia's current status is unknown.
Ad blocker interference detected!
Wikia is a free-to-use site that makes money from advertising. We have a modified experience for viewers using ad blockers

Wikia is not accessible if you've made further modifications. Remove the custom ad blocker rule(s) and the page will load as expected.