Anthony Gallen
Talk

0
749pages on
this wiki
Anthony Gallen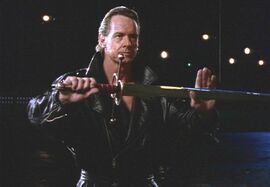 Statistics

Name
Anthony Gallen
Aliases
Anthony Korgen, Tony Gall
Born
1813, in Harrisburg, Pennsylvania, USA
First Death
1855, killed in a drunken brawl
Teachers
Harry Hogan
Origin
American
Watchers
Michael Petrecca
Status
Deceased, beheaded by Duncan MacLeod in 1993
Occupation
Contract killer
Portrayed by 
Roddy Piper
Personal History
Edit
Anthony Gallen was born in the year 1813 in Harrisburg, Pennsylvania, USA,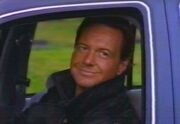 In the year 1993, Gallen was hired by Suzanne Honniger to kill her father as she wanted to have his fortune. At the same time, the two became lovers with Gallen deciding to take a share of the Honniger 's wealth. But their was a a problem, Suzanne's father was growing suspicious of his daughter and hired a young private investigator named Tommy to investigate her. Gallen came to know of this and arranged to have Tommy assuming that he was meeting his employer at an Amusement park. Gallen waited for him their. But as he did so, he saw a man jogging in the park and approached him with his sword. As he came close he sensed that he was an immortal and took a swing at him which the Immortal avoid in time in order to get his sword, the Immortal was Duncan Macleod after introducing themselves, the two fought but the fight ended when Tommy arrived. Gallen escaped in his car but not before running over Tommy and killing him. Days later, Gallen killed Honniger sr. however, Suzanne betrayed Gallen and killed him. After reviving, Gallen killed a shocked Suzanne.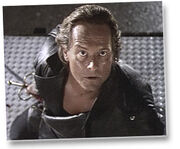 Gallen later returned to the Amusement park where he found Duncan and Richie. Gallen assures Richie that they will face each other later but Richie tells him that it will never happen. With Richie gone, Gallen faced off with Duncan and in the end the Highlander was victorious taking Gallen's head and quickening.
Personality
Edit
Gallen was a heartless, cold-blooded person who you could say was born without a conscious. He took pleasure in killing mortals and loved money. He was also a gigolo who would sleep with women for money.
Miscellanious Information
Edit
Roddy Pipper was the only professional wrestler to guest star in the series.