He was mentioned by
Stefan Collier
in the Highland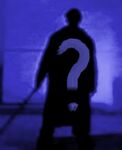 er: The Raven episode "
Immunity
".
Artemis found Collier immediately after his first death. He took Collier into his house, and taught him all he knew. He behaved like a father to Collier. But he misjuged his pupil, who eventually began to develop great ambition.
Collier wanted to win the Game and eventually beheaded Artemis.
In 1998 Collier told the story of his former mentor to Amanda.
Ad blocker interference detected!
Wikia is a free-to-use site that makes money from advertising. We have a modified experience for viewers using ad blockers

Wikia is not accessible if you've made further modifications. Remove the custom ad blocker rule(s) and the page will load as expected.