Carlo Luchesi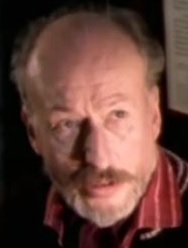 Statistics

Name
Carlo Luchesi
Nationality
French
Status
Alive
Occupation
Alcohol merchant
Portrayed by 
Vernon Dobtcheff
The proprietor of the Chez Bon Homme, a wine shop established in 1641 in Paris. He told Duncan MacLeod that if he had any pre-1940 wine in stock, he'd keep it a drink it himself. He illegally procured and sold absinthe to select customers like Christopher Kuyler.
Ad blocker interference detected!
Wikia is a free-to-use site that makes money from advertising. We have a modified experience for viewers using ad blockers

Wikia is not accessible if you've made further modifications. Remove the custom ad blocker rule(s) and the page will load as expected.