Cassius Polonius
Statistics

Aliases
Casper Pollock, Cassio Polizzotto
First Death
Unknown
Teachers
Undetermined
Watchers
Wang Shixian Woo
Status
Alive
Occupation
CEO of Casper Mutual Funds
Cassius Polonius is listed in the Watcher chronicles with no initial date of death. The Watchers know almost nothing about his background and his early history.
Cassius Polonius lived in Hong Kong in 1997 and was CEO of Cassius Mutual Funds. He was a passionate player in the stock market, and easily weathered his company's economic turmoil during the handover of Hong Kong to China without any problems.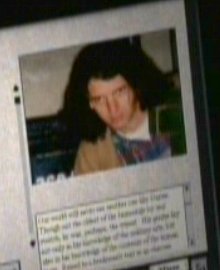 Ad blocker interference detected!
Wikia is a free-to-use site that makes money from advertising. We have a modified experience for viewers using ad blockers

Wikia is not accessible if you've made further modifications. Remove the custom ad blocker rule(s) and the page will load as expected.