David Shapiro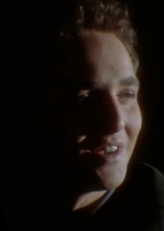 Statistics

Name
David Shapiro
Immortals Observed
Duncan MacLeod
Nationality
American
Status
Deceased, murdered by Jacob Gilati
Occupation
Probationary Watcher
Portrayed by 
Benjamin Boyer
David Shapiro was Watcher Tribunal member Jack Shapiro's son. He was assigned to Duncan MacLeod after Joe Dawson was put on trial for befriending MacLeod. He was assigned prematurely due to a manpower shortage.
David was murdered by immortal Jacob Galati.
Ad blocker interference detected!
Wikia is a free-to-use site that makes money from advertising. We have a modified experience for viewers using ad blockers

Wikia is not accessible if you've made further modifications. Remove the custom ad blocker rule(s) and the page will load as expected.