Dr. Amy Zoll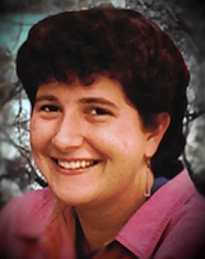 Statistics

Name
Amy Zoll
Aliases
Unknown
Year Joined
Unknown
Immortals Observed
Marcus Constantine (???? - April 1996)
Methos (July 1996 - ????)
Status
Alive
Occupation
Watcher Researcher concurrently assigned to the Methos and Marcus Constantine Chronicles
Portrayed by 
N/A - Dr. Zoll never appears on screen
She completed her training at the Watcher Academy in 1991, ranked 3rd in a class of 96.  She holds a PhD from the University of Pennsylvania and currently maintains a cover of a curator at the Musée National des Antiquites in Paris.  She is conversant in English, French, Ancient Greek, Latin, and has training in archaeology, hieroglyphic, cuneiform and Phoenician writing systems.
Marcus Constantine
Edit
After Marcus Constantine was killed in April 1996. Dr. Zoll continued working on his extensive Chronicle until being reassigned to the Methos Chronicle. She was permitted to continue working on Constantine's Chronicle, however, as both Chronicles were considered 'cold'.
In a memo dated July 1996 from the Watcher Tribunal: "While the continued absence without leave of Researcher Adam Pierson is under investigation, it seems in the best interest of the Watchers to remove him from his current assignment, the specially funded chair dedicated to Methos Research.  The Tribunal offers the post to Dr Amy Zoll, who has done some remarkable work with the papers and memoirs of Marcus Constantine since that Immortal's tragic loss to the study of history three months ago.  Should Dr. Zoll take the Methos chair, we would recommend that she retain her current position at the Musée National, as Methos work, like her ongoing Constantine work, is considered an non-urgent 'cold file' and the two cases can be worked on at the same time."
In April, Joe Dawson, informed Dr. Zoll that Dr. Benjamin Adams was one of Methos' aliases in the early 1800s.
In November 1998 Joe's biological daughter, Amy Brennan-Thomas, was reassigned to assist Dr. Zoll on the Methos Chronicle after she barely survived her first field assignment. 
Note: Amy survived her field assignment to Morgan Walker largely thanks to the intervention of Methos himself. She didn't appear to have revealed Methos' involvement in the events and it is quite probable that she did not know the identity of the immortal who helped her since Joe carefully never named him and Walker only knew him as Benjamin Adams. Alternately, it may be that Methos and Joe engineered Amy's transfer not only to keep her safe, but to assist in protecting Methos as a thank you for his having saved their lives.  The former theory is more likely than the latter, but neither has been confirmed or repudiated.
Ad blocker interference detected!
Wikia is a free-to-use site that makes money from advertising. We have a modified experience for viewers using ad blockers

Wikia is not accessible if you've made further modifications. Remove the custom ad blocker rule(s) and the page will load as expected.