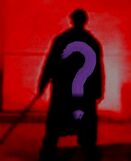 Drucilla, who was better known as The Great Drucilla, worked as a sword swallower at the circus. He found
Zachary Blaine
after his first death in 1748. He became his teacher, taught him what he was, and the rules of the Game.
Ad blocker interference detected!
Wikia is a free-to-use site that makes money from advertising. We have a modified experience for viewers using ad blockers

Wikia is not accessible if you've made further modifications. Remove the custom ad blocker rule(s) and the page will load as expected.