Father Morton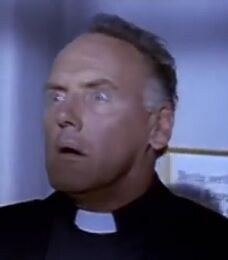 Statistics

Died
1992, killed by Quentin Barnes
Nationality
American
Status
Deceased
Occupation
Priest
Portrayed by 
John Tierney (Old Father Morton)
Ian Alden (Young Father Morton)
Father Morton was a Roman Catholic priest. In 1962, he was at the execution of convicted killer, Quentin Barnes.
When Quentin Barnes was about to be sent to the electric chair, Barnes grabbed Father's Morton's crucifix and said "Something to remember you by."
Father Morton then said
"Pray, my son. Consider where you will spend eternity."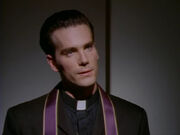 Barnes was then executed, but did not stay dead. He was an immortal, and in 1992, Father Morton would get a visitor. Quentin Barnes had returned from the dead, and he was bent on killing all those who witnessed his exectution.  The Priest died by his hand.
Ad blocker interference detected!
Wikia is a free-to-use site that makes money from advertising. We have a modified experience for viewers using ad blockers

Wikia is not accessible if you've made further modifications. Remove the custom ad blocker rule(s) and the page will load as expected.