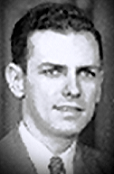 A Watcher from Birmingham, England, he graduated from the Watcher Academy Class of 1906 Rank 6/59. He was assigned to
Rebecca Horne
, from 1919 to 1930.  His cover was that of a writer.
Assignments:
1940-1943: Special assignment
1930-1937: Regional secretary
1919-1930: Rebecca Horne
1907-1918: Archelaus
Skill set: Administration and organization; Contacts with Government Languages: English, French, German.
Bixby died in 1943.
Ad blocker interference detected!
Wikia is a free-to-use site that makes money from advertising. We have a modified experience for viewers using ad blockers

Wikia is not accessible if you've made further modifications. Remove the custom ad blocker rule(s) and the page will load as expected.