Gino DiGennaro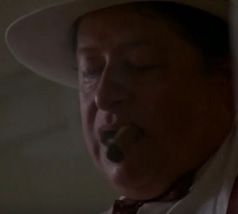 Statistics

Name
Gino DiGennaro
Nationality
American
Status
Deceased
Occupation
Bootlegger
Portrayed by 
Mario Battista
A small time bootlegger in 1929, he vied for control of his territory with rival bootlegger Luca. He employed Johnny K, a kid he called "a neighborhood nobody, no friends, no family."  It was only after Johnny quit Gino, to try and become 'somebody' that he approached Luca, and got a bullet and his first death as a reward. 
Ad blocker interference detected!
Wikia is a free-to-use site that makes money from advertising. We have a modified experience for viewers using ad blockers

Wikia is not accessible if you've made further modifications. Remove the custom ad blocker rule(s) and the page will load as expected.