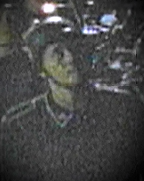 A Watcher during the turbulent years of World War II, he was recruited by Siegfried Ritter and ranked first of 65 members in his academy class of 1932. At his graduation, the Tribunal send special congratulations to Schultz, the class valedictorian, when he achieved a perfect score on his final exams - the first to do so since that version of the test was adopted in 1921. He was skilled in German, English, French, and Russian as well as in reconnaissance, covert ops, and communications.
From 1933 to 1938 he was on special assignment in Berlin. in 1935 he reported on the Immortal, Duncan MacLeod and his contacts with Ingrid Henning, and the fact that he tended to bet rather too open about his politics.
Another special assignment to Austria from 1938 to 1941 followed.
His final assignment from 1941 to 1943 was military on the Eastern Front. He was killed in action there.
Ad blocker interference detected!
Wikia is a free-to-use site that makes money from advertising. We have a modified experience for viewers using ad blockers

Wikia is not accessible if you've made further modifications. Remove the custom ad blocker rule(s) and the page will load as expected.