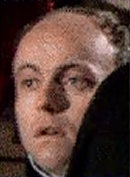 A watcher and native of France, he worked under the cover of a tradesman in Paris. His final assignment was that of the Immortal,
Duncan MacLeod
, after less than five years, he petitioned for a transfer. Although initially denied, it was granted on appeal due to his almost 20 years of dedicated service and failing health. MacLeod was assigned to a younger Watcher, and M. Albert to a more sedentary Immortal. He died in 1851.
Louis Matheueaux 1829 - 1835
Monique Moselle 1835-1837
Duncan MacLeod 1837 - 1841
Jean-Claude Vachel 1841 - 1851
Ad blocker interference detected!
Wikia is a free-to-use site that makes money from advertising. We have a modified experience for viewers using ad blockers

Wikia is not accessible if you've made further modifications. Remove the custom ad blocker rule(s) and the page will load as expected.