Henri Valjean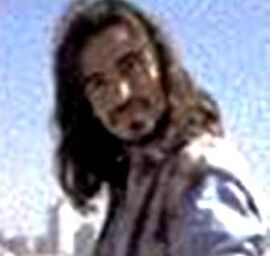 Statistics

Name
Henri Valjean
Aliases
Jean-Luc LaChance
Born
1691 Glascony
First Death
1720 Framed for the murder of a teenage girl
Teachers
Rebecca Horne
Origin
French
Watchers
Valerie Martot
Status
Deceased, Beheaded by Luther 1995
Personal HistoryEdit
Henri Valjean was born in 1691. His mortal life came to a violent end when he was framed for the death of a teenage girl in 1720. Soon thereafter the legendary Rebecca Horne found him, and became his mentor. When he left Rebecca, she gave him an piece of the Methuselah Stone, as she did for all her students. Henri was known as an dashing rogue, scoundrel, lover, and adventurer.
Around the 1930s, he began to slow down a little. He became a quiet man of business. In the year 1995 Rebecca Horne was defeated and beheaded by Luther, who, like Valjean an former student of Horne.
Luther was determined to collect the pieces from the Methuselah Stone, tracking them down and killing their owners until Henri and Amanda were the only students left. Valjean gave all he had, including his piece of the stone, to his housekeeper, then he faced Luther. Henri was defeated and beheaded.Luther did not find, Valjean's piece of the Stone, however.
Note: Henri Valjean never appeared in the series, but his photo and life story can be found on The Watcher's Chronicles CD-ROM