Hugh O'Neill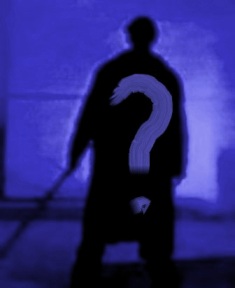 Statistics

Name
Hugh O'Neill
Born
Prior to 1881
First Death
Unknown
Teachers
Unknown
Pupils
Annie Devlin
Liam O'Rourke
Origin
Irish
Watchers
Unknown
Status
Deceased, 1993 - Beheaded by Chang
Occupation
Terrorist
Peacemaker
Hugh O'Neill is an Immortal, referenced in the novel Highlander: Scotland the Brave.
Biography
Edit
Hugh O'Neill was a member of the prominent line of O'Neills who once ruled Ireland.
In October 1881, he met a young Immortal, Annie Devlin, just hours before she was killed during a demonstration with her adoptive mother, by British military regulars. Following her First Death, O'Neill took care of Annie, and showed her how she could survive in the world of the Immortals. O'Neill was a fighter, and Annie took her lead from him. After Annie had left him, Hugh followed her subsequent "career" as a terrorist from a distance.
He also took the Immortal, Liam O'Rourke, as his pupil. He also found his way into the same circle of Irish Republican terrorists. But O'Neill himself changed in the last years of his life, and altered his views on terrorism. O'Neill was hoping that peace in Northern Ireland could somehow finally be achieved.
O'Neill fell in love with a mortal woman, Margaret O'Connell. He met Mattie around 1990, six months after the death of her husband. They fell in love, and told her the truth about his Immortality. Their relationship, however, proved to be short-lived. In early 1993, O'Neill was challenged and beheaded by the Immortal, Chang.
After his death, Mattie was recruited by the Watchers, and assigned to Annie Devlin.
Ad blocker interference detected!
Wikia is a free-to-use site that makes money from advertising. We have a modified experience for viewers using ad blockers

Wikia is not accessible if you've made further modifications. Remove the custom ad blocker rule(s) and the page will load as expected.