Iris Lange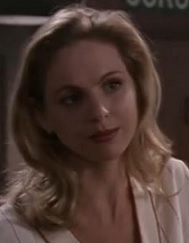 Statistics

Name
Iris Lange
Nationality
American
Status
Alive
Occupation
Waitress
Portrayed by 
Cali Timmins
Iris was a mortal woman working as a waitress in Seacouver.
She attracted the attention of Immortal, Tommy Sullivan who developed a powerful crush on her. Her boss used her to drive a wedge between Tommy and his boxer George, when he ordered Iris to entertain George before sending Tommy up to find them.
She and her brother, Rodney,  left town after the deaths of George and Tommy in "The Fighter."
Ad blocker interference detected!
Wikia is a free-to-use site that makes money from advertising. We have a modified experience for viewers using ad blockers

Wikia is not accessible if you've made further modifications. Remove the custom ad blocker rule(s) and the page will load as expected.