Jackson Trent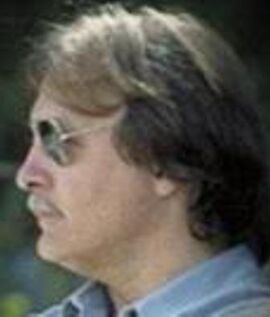 Statistics

Name
Jackson Trent
Aliases
Jason Trevor, Matthew Jackson
Born
1712, Penzance, Cornwall, UK
First Death
1747, Fell from a seaside cliff
Teachers
Mabel Stanley
Origin
Cornish
Watchers
Maureen Russell, Justin Russell
Status
Deceased, 1995, Beheaded by Michael Christian
Occupation
Writer
Jackson Trent managed to survive the Game for nearly 300 years. He was no fighter, but lived alone in the country. Jackson stayed away from other Immortals, and enjoyed the company of his cats. He lived a peaceful and quiet life.
Jackson wrote romances under the name "Evangeline", as well as many other stories. Many of them contained swordfighting, swashbuckling, villains, and ladies in distress. His sword was seldom used.
From 1992, Maureen and Justin Russell were his Watchers. In 1995,  he was preparing to move to Boulder, Colorado.  Russell and Maureen, unfortunately, shared the information with other watchers during a poker game at Joe's tavern. Rita Luce, who was Michael Christian's watcher, used this information, and fed it to her immortal. Christian hunted down and beheaded Trent.
Note: Jackson Trent never appeared Highlander: The Series, but his photo and biography are on the Watcher's Chronicles CD-ROM.
Ad blocker interference detected!
Wikia is a free-to-use site that makes money from advertising. We have a modified experience for viewers using ad blockers

Wikia is not accessible if you've made further modifications. Remove the custom ad blocker rule(s) and the page will load as expected.