Jacques Vemas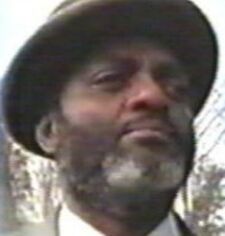 Jacques Vemas was a Watcher, he graduated from the Academy in 1969, ranked first in his class of 97. He and classmate, Joe Dawson, were reprimanded as trainees for a brawl they were involved in which caused upward of $20,000 damage to the forensics lab at the academy in Geneva. 
He was skilled at administration and marksmanship.  He was also a Junior Golden Gloves champion.  He spoke English, French, Spanish, Creole, and  Papiemento.  He was the assigned watcher for: 
Boris Ulov from 1969 to 1973,
Robert Watson from 1974 to 1979
Alexandra Racine from 1979 to 1990.
In 1984 he was promoted to Area Supervisor. In 1990, he left fieldwork when he was promoted to the position of Coordinator, Western Europe region.  His cover was that of CEO, International Asset Corporation, located in Neuilly, France.
He was murdered by Antonius Kalas in 1995, one of at least three Watchers the immortal killed that year.  He targeted Vemas after discovering who he was from  the proto-database developed by Don Salzer and Adam Pierson.
Ad blocker interference detected!
Wikia is a free-to-use site that makes money from advertising. We have a modified experience for viewers using ad blockers

Wikia is not accessible if you've made further modifications. Remove the custom ad blocker rule(s) and the page will load as expected.