Keith Boyer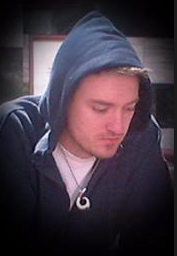 Statistics

Aliases
Unknown
Born
1969 Sacramento, California
First Death
1988 Collegiate hazing accident
Teachers
Rick Meyers
Pupils
Unknown
Origin
American
Watchers
Kimberly Butler
Status
Alive
Occupation
Student
Traveler
Keith Boyer
died in 1988 in a hazing accident at college. Boyer is still relatively young and new to
the game
.
He is about 5 foot 2 inches tall and "thin as a matchstick." None of the watchers had given him a great chance for survival, but he did survive, and mastered his immortality better than anyone had thought he might.

Since 1991, he has left his first teacher, and traveled through Europe and the Middle East. He learned a lot about immortality and his place in it. As of 1996, he could be not be classified as 'good' or 'evil' by his watcher, and by that time, Boyer had beheaded six immortals. Four of them had been hunting his head, and the other two (including Connie Richland) were just the luck of location.
Ad blocker interference detected!
Wikia is a free-to-use site that makes money from advertising. We have a modified experience for viewers using ad blockers

Wikia is not accessible if you've made further modifications. Remove the custom ad blocker rule(s) and the page will load as expected.