Lao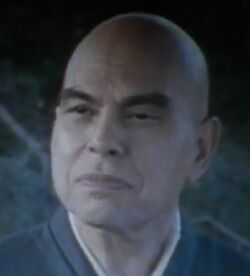 Statistics

Name
Lao
Died
1993
Status
Deceased, killed by a stray bullet
Occupation
Buddhist Monk
Portrayed by 
Mina E. Mina
An old friend of MacLeod's,  who called him 'Grandfather Lao'.  He lived at the Buddhist retreat in Seacouver, and gave advice to many, including MacLeod, whose visits he looked forward to, and whose questions he enjoyed.
On their last visit, Lao told Duncan he had a feeling it would indeed be their last, but MacLeod should not sad, for only Lao's body would be gone, and perhaps he would return as a carp in the compound's pond...and perhaps MacLeod should avoid eating any fish, "...just in case."
A few days later, when
Jimmy Sang
came to Lao for advice, they along with MacLeod spoke at the retreat's gates.  A Tong gunman, trying to kill Jimmy, opened fire on them, and killed Lao.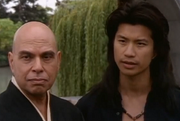 Ad blocker interference detected!
Wikia is a free-to-use site that makes money from advertising. We have a modified experience for viewers using ad blockers

Wikia is not accessible if you've made further modifications. Remove the custom ad blocker rule(s) and the page will load as expected.