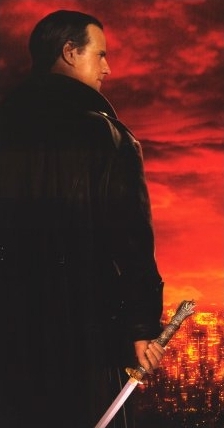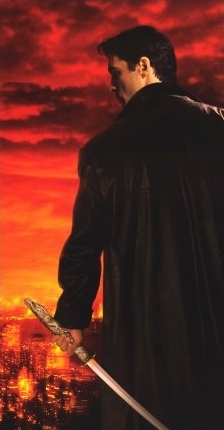 "From the dawn of time we came, moving silently down through the centuries. Living many secret lives, struggling to reach the time of the Gathering, when the few who remain will battle to the last. No one has ever known we were among you...
...until now."
--Juan Sánchez Villa-Lobos Ramírez, Highlander.
---
"There can be only one."
--The first rule of The Game.
---
Article navigation
---
•Immortals • Mortals • Watchers
• Highlander
• Highlander II: The Quickening
• The Final Dimension
• Endgame
• The Source
• Highlander: The Series • Episodes
• The Animated Series
• The Raven
• The Search for Vengeance
• The Game
• Highlander: The Last of the MacLeods
• Audio Series
• Books • Comics • Remake

---
To create new pages, enter your title below: