Marcus Aedilies
Talk

0
749pages on
this wiki
Marcus Aedilies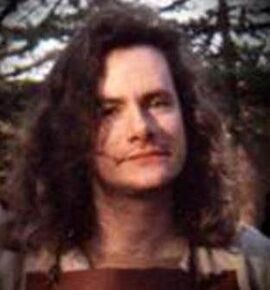 | | |
| --- | --- |
| Appeared in | Mentioned in Highlander: The Series episode Indiscretions |
Statistics

Name
Marcus Aedilies
Born
168 B.C. Bythinia
First Death
131 B.C. Trampled in a crowd
Teachers
Carpus Cornelianus
Origin
Roman
Watchers
Octavius Sagitta
Status
Deceased, Beheaded by Athanasius 176 A.D.
Occupation
Tax collector
Marcus Aedilies was briefly mentioned by Methos in the episode Indiscretions.
Personal History.
Edit
Aedilies was born in Rome 168 B.C. he worked as an tax collector. He died his first death in 131 B.C. when he got trampled in a crowd. Aedilies is remembered as a coward and weakling in battle. In his profession he was greedy and dishonest. In the year 74 B.C. he beheaded Titus Marconus in the vomitorium. This was an suprise to everyone who knew him. In the year 176 A.D. he encountered the Immortal Athanasius, in Rome. This time Aedilies was not lucky, and lost his head.
As his killer the CD-ROM mentions an Immortal called "Athanasius" this name refers to the real life "Athanasius of Alexandria" who was the 20th Bishop of Alexandria. He lived from c. 296 to the year 373.