Maria Alcobar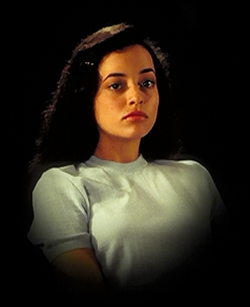 Statistics

Name
Maria Alcobar
Born
July 26, 1975 Seacouver, Washington
Status
Alive
Occupation
Model
Portrayed by 
Emmanuelle Vaugier
A mortal, and the foster sister of the Immortal, Richie Ryan who lived with her family from 1982 to 1987.
Richie helped her land a modeling contract with the Immortal, Kristin Gilles, owner of the international modeling agency, The Kristin Agency. 
Maria was later threatened by Kristin who saw her as a rival, she tried to kill Maria by drugging her and pushing her into a pool to drown; which was a method she had used successfully in the past against other girls.
Maria was rescued from drowning by
Methos
and
Duncan MacLeod
.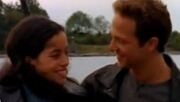 She eventually became the model for Elite Models, Inc. and the face of Paul Masall Jeans. She was last heard from in story at a fashion shoot in Martinique.
Ad blocker interference detected!
Wikia is a free-to-use site that makes money from advertising. We have a modified experience for viewers using ad blockers

Wikia is not accessible if you've made further modifications. Remove the custom ad blocker rule(s) and the page will load as expected.