Osta Vazilek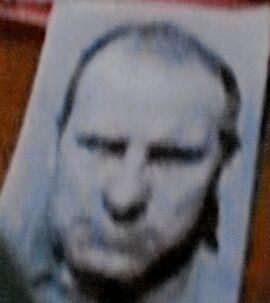 Statistics

Name
Osta Vazilek
Origin
Polish
Status
Deceased, Beheaded by the Kurgan 1985
Osta Vazilek[1] was mentioned in Highlander.
Osta Vazilek Was an Immortal from Poland, he was beheaded by The Kurgan in New Jersey two nights before Connor MacLeod's encounter with Iman Fasil. Osta made no appearance in Highlander, but his photo can be seen on Bedsoe's desk when he questioned Connor about Fasil's death.[2]
His backstory was expanded in the comic book series Highlander: American Dream.
Following the Series continuity Osta was just another Immortal who was killed by The Kurgan, but following the first movie, he was one of the last six surviving Immortals who made it to The Gathering.
In the original script he was an Bulgarian.
References
Edit
Ad blocker interference detected!
Wikia is a free-to-use site that makes money from advertising. We have a modified experience for viewers using ad blockers

Wikia is not accessible if you've made further modifications. Remove the custom ad blocker rule(s) and the page will load as expected.