Peter Gaicus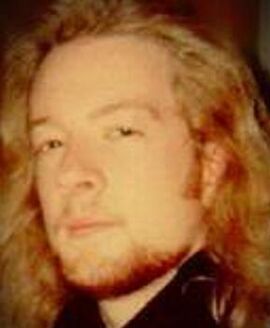 Statistics

Name
Peter Gaicus
Aliases
Columbanus, Dr. Raymond Terrill, Brian Cadyryeith, Madelhari, Dr. Dieter Brandeis
Born
201 B.C. Sipontum, Roman Republic
First Death
168 B.C. Bitten by a viper
Teachers
Epictetus Cuspianus
Pupils
Graydon Hammer
Origin
Roman
Watchers
Carol Mariani
Status
Alive
Occupation
Surgeon
Peter Gaicus
, an Immortal, was not only an excellent swordsman, but a legendary surgeon.
Note: He was only ever mentioned briefly in Highlander: The Series, during the first of the finale episodes, To Be, when Methos was hanging out with Joe after hours at the tavern, and correcting errors in the Chronicle he claimed to have witnessed: "Hey, you ask, I tell you."
Ad blocker interference detected!
Wikia is a free-to-use site that makes money from advertising. We have a modified experience for viewers using ad blockers

Wikia is not accessible if you've made further modifications. Remove the custom ad blocker rule(s) and the page will load as expected.