Ramon Castillo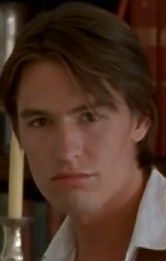 Statistics

Name
Ramon Castillo
Died
November 14, 1996 in Buenos Aires, Argentina
Nationality
Argentine
Status
Deceased
Occupation
Personal Assistant
Portrayed by 
Tobias Raineri
Castillo was a mortal who had worked for newspaper publisher, Armando Baptista, for ten years, and was the man's trusted right hand.
He was younger than Armando's wife, Elena, when she entered into an affair with him. She became jealous of her adoptive mother, the immortal, Katya, when Ramon flirted with her; "Ramon makes me feel beautiful. He makes me feel young. Some of us can't stay 27 for ever."
Baptista, however, was told of the affair, and with photos as evidence. Devastated, he returned home only to find Ramon in bed with his wife. He took up a pistol and shot them both. Ramon died at the scene.
Ad blocker interference detected!
Wikia is a free-to-use site that makes money from advertising. We have a modified experience for viewers using ad blockers

Wikia is not accessible if you've made further modifications. Remove the custom ad blocker rule(s) and the page will load as expected.