Sarah McLaughlin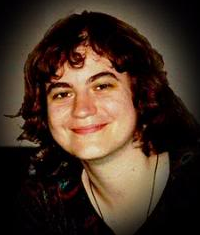 Statistics

Aliases
Sara LaCroix, Sarah d'Abbeville
Born
1128, Paris, France
First Death
1156, murdered by drunken soldiers
Teachers
Amanda
Origin
French
Watchers
Pamela London
Status
Deceased, head taken by Matshiro Kanagawa, 1991
Occupation
Theatrical producer
An immortal mentioned in the Watcher Chronicles. 
A former student of Amanda, she was in Hawaii in 1991, and encountered Matshiro Kanagawa to whom she lost her head.
Miscellaneous Information
Edit
The photo of McLaughlin as found in the Watcher Chronicles on the DVDs is actually that of Gillian Horvath, associate creative consultant and script coordinator for Highlander: The Series
Ad blocker interference detected!
Wikia is a free-to-use site that makes money from advertising. We have a modified experience for viewers using ad blockers

Wikia is not accessible if you've made further modifications. Remove the custom ad blocker rule(s) and the page will load as expected.