Steven Banner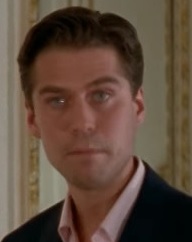 Statistics

Name
Steven Banner
Nationality
American
Status
Alive
Occupation
None
Portrayed by 
Alexis Denisof
Steven Banner was a mortal, the son of Edward Banner, an American diplomat in Paris. He was spoiled, jaded, and a drug addict. When he stole his father's consulate issue car, he became the target of Willie Kingsley's con job, and ran the Immortal down, temporarily killing him. A mention of police by Willie's wife and partner, Molly, did not encourage him to pay hush money as was the plan, but instead he instantly looked for a way out with the least inconvenience to himself.
His solution was to pick up a paving stone from a nearby construction site, and batter Molly to death. Willie, bent on revenge, shot his father, thinking he had been the driver. MacLeod ended a centuries old friendship with Willie over the incident. When MacLeod told Banner to turn himself in, he laughed and told him he couldn't do anything to him so he should just leave. MacLeod offered to help him redeem himself, and Banner told him to get out.
Ad blocker interference detected!
Wikia is a free-to-use site that makes money from advertising. We have a modified experience for viewers using ad blockers

Wikia is not accessible if you've made further modifications. Remove the custom ad blocker rule(s) and the page will load as expected.